Expert web design agency
At our web design agency, our mindset is user-centric throughout our work. From user discovery workshops to UX research and prototyping, we follow a scientific, structured, but creative process focused on innovation for users. 
Creating unique designs is essential to to stand out from the competition. We strive to deliver bold and goal-oriented websites to ensure they perform for the business goals of our clients. We work with you from day one, to ensure your requirements and ideas are merged with our best practices and technical capabilities. When you partner with Crucible, the possibilities are endless. We will aim to collaborate with you until you are excited about the finished designs. 
How do we work with your business?
We pride ourselves on our flexibility and creativity, which allows us to craft a solution that's perfect for your business and your needs.
Our web designers focus on user journeys and growing your client base. Working with Crucible allows you to take the next step growing your brand and your business. 
Our agency's expertise means we can integrate with CRM solutions and marketing automation tools such as Salesforce, Pardo and HubSpot.
We deliver best of breed WordPress CMS web design, so you can relax knowing that your website is in safe hands.
Discovery
During the discovery phase, we work closely with you to determine what you want to achieve from your web design project.
We will: 
Determine business objectives and project focal points

Learn more about your business and your products and services 

Examine how project deliverables can have the most impact for your business 
Research
We take time to research far and wide, to ensure your website will be ahead of the competition and informed by the latest digital trends.
We will: 
Examine your direct competitors 

Assess how recent web innovations could enhance your new website

Brainstorm wider digital trends to ensure your website is sector-beating
Journeys
We'll focus on creating user personas and analysing how each will interact with the site's areas to ensure high conversion rates across the site. 
We will: 
Map out all journeys to ensure user experiences will be satisfying and drive action across the site 

Create an information architecture (IA) which reflects these journeys 

Advise on content strategy to maximise the effectiveness of user journeys 
Design
At this stage, we'll start the designs for your site. The output will be a style guide detailing how every element of the site will look. 
We will: 
Create a number of visual concepts and proposed digital identities for you to choose from 

Refine designs and apply these to wireframes so you can see the proposed designs in-situ 

Prepare the final visual assets for application to wireframes
Build
In the build process for your site, we develop and implement the site's design. Extensive testing is completed across all platforms to ensure the site's integrity. 
We will: 
Complete the set up of the CMS, integrations and security 

Build each iteration of the designs as they are signed off, ensuring quick and efficient development

Work with you to train your teams on using the new website
Launch
Before the launch we'll complete extensive testing and bug-fixing to ensure your site is ready to go live.
We will: 
Complete the final testing and any further training needed for your team 

Website handover and implementation on final hosting environments and migration 

Ongoing advice and support on website management, support and updates
Optimisation
Wherever possible, investment should be made on an ongoing basis, to allow continued improvement and optimisation.
Our web and marketing experts can: 
Complete data and statistical analysis to determine future feature upgrades

Conduct analysis of user activity across the site and recommend optimisations

Complete strategic road mapping to maximise the effectiveness of your digital channels 
Our clients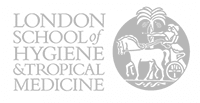 Is it time to change up your website?
Your website may be generating a high number of visitors – either organically or through brand traffic – but it might not be strong enough to keep visitors on your site. With our data-focussed approach, we will find creative solutions to promote conversion based journeys across your website.  
Crucible is a leading London web design agency, and we specialise in ensuring your website stands out from the competition. Our agency can help your B2B website outshine your competitors, resulting in higher conversions and greater ROI from your site. 
What we offer
All of our designs are completely bespoke creations – made for you, your business and your brand. 
Services we offer include:
Discovery & Design workshops

UX (user) research & consultations

Competitor Analysis

Wireframing & Prototyping

Information & Service Architecture

Usability Testing

A/B testing

Graphic design
Animations
How else can we help?
Crucible doesn't just specialise in website design and development. From your website to helping you develop your brand and communications, to working with you to create an effective SEO strategy, we will take your business to the next level. 
Our website design agency can help you secure more customers and clients no matter where you are based.
We create websites, branding and digital marketing strategies which put you ahead of your competition, ensuring you're always attracting new visitors and creating a constant stream of new leads for rapid business growth. 
How to choose the right agency
There's a lot to consider when choosing a web design agency, but a few key areas you can start with to ensure you're choosing the right partner for your project. 
Project experience
One of the first areas to look at is their previous work which will give you a good indicator of the quality and scale of the work being produced by the agency.
A few useful questions to ask include – were the project's successful? Have they worked in your sector before? Do they have strong testimonials from their clients?
Answering these will give you a good idea of whether or not the agency will be a strong fit for your website project. 
Specialisms
Another area to think about is the agency's specialisms, if they're a good fit with your business and your project, and if they will help you to achieve your key objectives.
If your project includes a wider digital strategy initiative and requires strategic consultancy, then you'll want to find evidence of that skill set at the agency.
Similarly if you need an agency that specialises in WordPress websites rather than Drupal or Magento, then ensuring the agency has WordPress experts in their team will be essential. 
Budget
Budget will be another key area to consider, as some agency's will have a minimum project size which they'll work at.
It's likely you'll have to get in touch with the respective agencies to get more information on this, as in most cases, agencies won't include price lists on their websites.
This is due to the bespoke nature of website projects and how much they vary. 
Evaluating proposals
At the proposal stage, it's important to assess how the agency pitches demonstrate how much they've tried to understand your business and what their plan is for achieving your project goals.
If it's clear that the agency has repurposed an old proposal, and left out any personalisation or deeper understanding of your business, then it could be a telling sign of how much resource and effort will be dedicated to the website project. 
Product
Digital Products can vary dramatically in their complexity, but it's their functionality that typically sets them apart from websites: the use of them isn't just a means to an end, it's the experience the user is buying into. With years of experience designing complex platforms, we apply a product mindset to the designing of beautiful, bespoke digital products and platforms.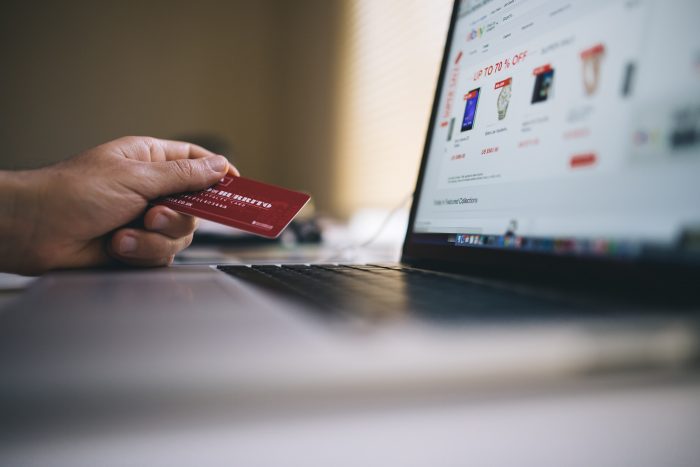 E-Commerce
Making it easy for customers to buy your products is a science, and we apply this science to crafting beautiful interfaces and platforms to allow for a streamlined, optimised buying experience to maximise your revenue.