Crucible Announces Internal Promotions
Crucible is pleased to announce the promotions of three Crucible team members due to continued agency success.
Congratulations to Nick Fenton, Ross Ackery, and Martha Baumforth Leadbetter for their recent promotions!
Nick Fenton has been promoted to Head of Development at Crucible, leading the entire development team and processes. Nick is a talented WordPress developer and we're pleased that he has accepted his new role on the Crucible team where he will have more commercial responsibility.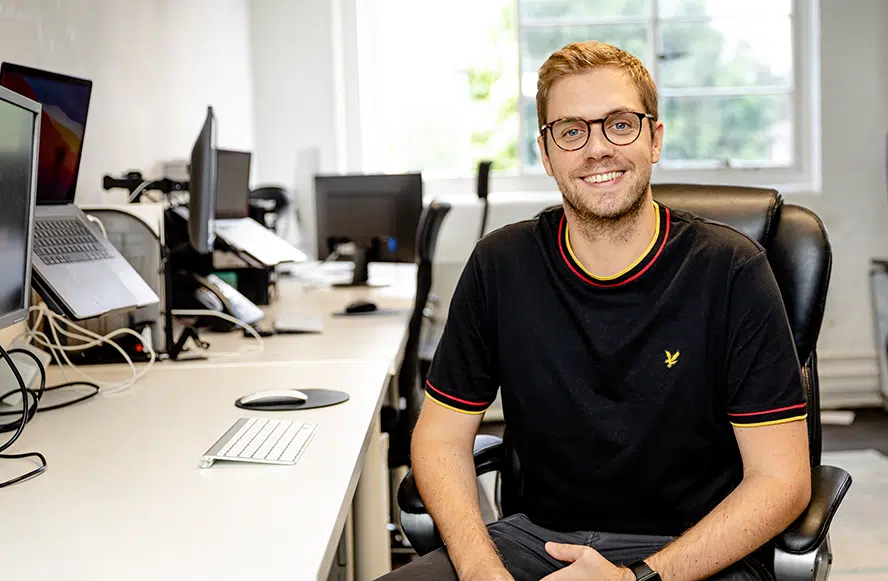 "​​I'm delighted to take up the position of Head of Development at Crucible! They've shown such a huge amount of trust in me since I joined & I'm happy my hard work has been recognised. I'm excited to help shape the team as we look to widen our skillsets & keep challenging ourselves in the future."
Ross Ackery has been promoted to Head of Design at Crucible, leading the design function at Crucible and overseeing design projects. We're thrilled that Ross has accepted his promotion on the Crucible team with his in-depth knowledge of UX, digital design and website architecture. 
"I want to thank the team at Crucible for the opportunities and support so far. I can't wait to start growing my responsibilities and making a positive impact on the growth and success of this agency in the future as the new Head of Design."
Martha Baumforth Leadbetter has been promoted to Senior Project Manager at Crucible where she will work closely with our Projects Director in overseeing projects. With her exceptional project management processes and organisational skills, we're excited that Martha has accepted her promotion on the Crucible team.
"I'm incredibly pleased and excited to accept the role of Senior Project Manager. I'm very proud to be part of such a skilled and diverse team, and I look forward to navigating the projects at Crucible with more oversight and impact."
Crucible celebrates our continued growth as a digital agency, working on exceptional projects with leading brands. We've grown from strength to strength and are proud to recognise the hard work and dedication given by the Crucible team. We wouldn't have been able to achieve such success without our talented team, so a huge thank you to every one of the Crucible team and congratulations to those who have had recent promotions! We're looking forward to what the next few years bring. 
If you're interested in joining the Crucible team, you're in luck! We're always looking for talented designers, developers, creatives and strategists. Find out more about life at Crucible on our careers page below.