Crucible is a creative digital agency that builds bold, user-focused digital products
Our Approach
Our consultative approach ensures that our digital products help our clients transform their organisations.
The close relationships we build with our clients help us work considerately towards deliverables which are fully integrated within their businesses.
Discovery
During the discovery phase, we work closely with you to determine what you want to achieve from your web design project.
We will: 
Determine business objectives and project focal points

Learn more about your business and your products and services 

Examine how project deliverables can have the most impact for your business 
Research
At our creative digital agency, we take time to research far and wide, to ensure your website will be ahead of the competition and informed by the latest digital trends.
We will: 
Examine your direct competitors 

Assess how recent web innovations could enhance your new website

Brainstorm wider digital trends to ensure your website is sector-beating
Journeys
We'll focus on creating user personas and analysing how each will interact with the site's areas to ensure high conversion rates across the site. 
We will: 
Map out all journeys to ensure user experiences will be satisfying and drive action across the site 

Create an information architecture (IA) which reflects these journeys 

Advise on content strategy to maximise the effectiveness of user journeys 
Design
At this stage, we'll start the designs for your site. The output will be a style guide detailing how every element of the site will look. 
We will: 
Create a number of visual concepts and proposed digital identities for you to choose from 

Refine designs and apply these to wireframes so you can see the proposed designs in-situ 

Prepare the final visual assets for application to wireframes
Build
In the build process for your site, we develop and implement the site's design. Extensive testing is completed across all platforms to ensure the site's integrity. 
We will: 
Complete the set up of the CMS, integrations and security 

Build each iteration of the designs as they are signed off, ensuring quick and efficient development

Work with you to train your teams on using the new website
Launch
Before the launch we'll complete extensive testing and bug-fixing to ensure your site is ready to go live.
We will: 
Complete the final testing and any further training needed for your team 

Website handover and implementation on final hosting environments and migration 

Ongoing advice and support on website management, support and updates
Optimisation
Wherever possible, investment should be made on an ongoing basis, to allow continued improvement and optimisation.
Our web and marketing experts can: 
Complete data and statistical analysis to determine future feature upgrades

Conduct analysis of user activity across the site and recommend optimisations

Complete strategic road mapping to maximise the effectiveness of your digital channels 
Our clients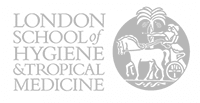 Working at Crucible
Here at Crucible, we're lucky to have some of the best brains in the business. And we're currently on the look out for more brilliant people to join us!
We make sure we do everything we can to make Crucible a supportive workplace for our employees. Have a read to find out more about what it's like to work at Crucible and the vacancies we currently have.
We are...
Collaborative
We believe that the best results are achieved by working closely with you. Branding, web and digital projects have a huge impact on any business. By forming a collaborative partnership with you at our creative digital agency, we are able to ensure that your goals are achieved.
We are...
Creative
Everything is better if you add delight. There's nothing wrong with a functional website, but your users will keep coming back if they are also engaged by using it. By combining innovative UX and dynamic UI, we always aim to break boundaries within our creative projects.
We are...
Considerate
We know that this might be the first time that your team is going through this process. Maybe you need to onboard senior stakeholders, perhaps you need management buy-in before you can get your project budget signed off. We can assist you and your team at every stage of your project's journey.
We are...
Consultative
As an experienced agency we are able to think about the business impact of the brief you've given us. We won't be afraid to recommend alternative solutions, or to tell you if we think you're taking a misstep. What's most important is that the project achieves your organisational goals.
We are...
Curious
Our specialism is in finding innovative solutions to difficult problems. We resist focusing on a single sector because it keeps us learning and engaging with wider industry. Our job is to help your company stand out from the crowd.
Get in Touch
Here at Crucible, we get excited about working with clients on dynamic digital projects. We love working with clients to build bold, user-focused websites and digital products which meet and exceed user expectations and deliver tangible results.
Our goal is to get to know your business inside out, understand your short, medium and long-term digital goals and work with you closely to achieve them.